Daniel Stýblo - Ivo Marek
lieutenants-im- memoriam
murdered when being on service in Protivín on April 17th, 2001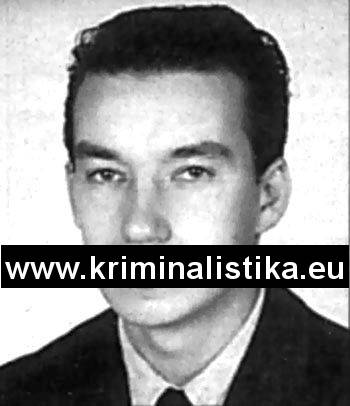 "We will never forget the two young men, excellent policemen, loving fathers and husbands, whose blood was spilt."
says the South-Bohemian Police Administration necrology
Both of them were shot dead when dealing with an announcement of some criminal assault which should take place in a villa in Protivín. A forty-five-year old František Jůza is the possible offender, his former wife is the possible victim. When the police patrol, consisting of five policemen, arrives at the scene of crime, František Jůza starts shooting at his ex-wife with his lawfully won gun first. As his ex-wife manages to escape, Jůza starts shooting at the policemen and finally, he shoots himself dead. Daniel Stýblo (31), a criminologist from Písek, dies immediately, Ivo Marek (29), a policeman from Protivín, dies six hours later in hospital in České Budějovice. The third policeman suffers an injury too, but he survives.
Ivo Marek, the father of a two-year-old son Adam, was buried on Tuesday, April 24th, at 9:30 a. m. in Protivín - Daniel Stýblo, the father of an eleven-year-old daughter Sabina and a seven-month-old son Daniel, was buried at the same day at 1:00 p. m. in Písek. The Department of Home Affairs gives the surviving relatives of the two policemen financial support and meets all the expenses connected with the burial. Ivo Marek's surviving relatives receive 400,000 Kč, Daniel Stýblo's surviving relatives receive 600,000 Kč.
The offender, František Jůza, dies from a heave brain injury in the evening of April 20th, 2001 in Prague, the Clinical and Experimental Medical Science Institute (IKEM).
That horrible event leads to sterile and lengthy discussions about the police training focused on facing such events. The Police president directions of service pistols, the Police Act and the service pistols themselves are being criticised. Unfortunately, nobody pays attention to the specialists criticising the Arms and Ammunition Act which is said to be the cause of the similar horrible crimes committed with lawfully won guns. Unlike Canada, Austria, the Great Britain, Australia and some other countries, the procedure of a lawful gun winning is much more easier in the Czech Republic. The world statistics reveal the fact that the highest precentage of killed and seriously injured people goes hand in hand with those lawfully won guns. Don't you think that the following statement is true?...:
"The less weapons are out, the less dead are there..."
© Miloslav Jedlička, D. C. L.
Translated by inspector WO Pavel Vršovský, M. A.