Chief Commissioner, Captain Miloslav Jedlička, D. C. L.
Born on March 21st, 1948
teacher in criminalistics, H. O. Secondary Police School, CZ, Brno
(the Internet only)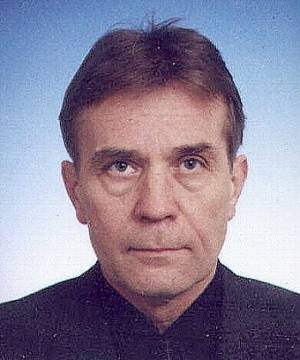 Let me introduce myself. I am the author of these chapters. I decided to establish the Museum of Crime because I am conviced that it is necessary to present the world of real crimes and criminals to the general public. Anyone of us can come across with such a crime anytime although you think it may not happen to you. I am sure that there are still enough decent people living in our country. Only a few people (have) decided to start "their criminal careers". But their absorbtion seems to be appalling. Those crooks commit their crimes in series and they are well-organized very often. Although having been doing time, lots of them keep on committing various crimes (recurrence) and what is more, they even are well-trained by their more experienced co-prisoners. The statistics say that everybody, including the new-born babies, becomes a victime of a crime within a five-year period. The damage reaches milliards...
An egregious amateurism of some journalists was the next reason for writing those chapters. Who of them has, even a basic, cognisance of criminalistics or a basic legal knowledge to be able to understand the complicated criminalistics methods and the legal-procedural acts and procedures. The sportswriters have to have even a basic knowledge of rules of sports they are writing about... Some of them also impeaches or hold out on facts and objective reality to make their articles "more readable". They substitute their lack of knowledge in criminalistics and legal procedures with spurious evidence which influence public opinion in a spurious way - on the contrary to other countries where criminalistics is considered to be an acknowledge "weapon" in fighting the crime. The Police and legal experience prove such a spurious evidence released by journalists to obstruct the police investigations of the serious crimes and the fair-mindedness. Some journalists, having no evidence, designate people as criminals and vice versa, criminals are presented to the general public to be decent and honourable people... The fact is that no effective way to prevent the journalists from that has been found yet.
The next reason for establishing this museum is to pay tribute to all the policemen, criminalists, prosecutors and judges who fight the evil thoroughly and with dedication. Some of them are really keen on. If there were no such people, there would be much more people killed, robbed, victimized and much more raped women. They could choose completely different jobs, I mean less hectic and better-payed ones. This job influences their personal and family lives as well. They work at the scene of crime, they have to be present when the autopsy is done, they work hard with criminals and sometimes with the solicitors too. The number of wakeful nights influences their health. Their daily regime and eating habbits make the doctors go crazy. They fight the real evil and thus they sometimes die or suffer serious injuries when on duty. The little number of the policemen who broke the law or the Police Ethics Code cannot change that fact. What is more, they are repudiated by the other policemen for the rest of their lives...
I would like to prove that the Czech criminalistics is one of the best in Europe, maybe in the world. The methods and procedures used in the Czech Republic can be, without any exception, compared to the methods and procedures used in any advanced country in the world. Some of the methods used in our country are even more advanced than the ones used in the U. S. A. or Great Britain, for instance. Nobody can say that a policeman or a criminologist from the Czech Republic is worse than a policeman or a criminologist from Chicago, Sydney or Nagano. They cooperate with other police forces, they participate in the police investigations of various crimes in the international meaning of the world. The Czech Republic is one of the countries with the highest detection rate of murders. Our country is valued above the successful fighting the gangs of drug-smugglers who try to get their commodity stuff through the Czech Republic to various European countries. On the contrary to other departments, The Czech Police do not ask for any European Union grants. The genetics founder came from our country. DNA analysis (genetics identification) is used in every advanced country nowadays. Dactylography method was established in our country fourteen years earlier than in France. We were in at establishing Interpol (Vienna, 1923) and we have been an Interpol member so far. Unfortunately, nobody seems to be care...
I have been engaged in criminalistics, its history and the history of crime more than thirty years. I am ready to answer any of your questions focused on the topics mentioned above. I am looking forward to a fruitful discussion on crime, criminalistics and crown-law. May you have a crimeless life! It is nothing to write home about..
Yours sincerely,
Captain Miloslav Jedlička, D. C. L.